My family and I have been living a ketogenic life for sometime now. In October of 2022 we decided to step it up a notch with the ultimate ketogenic way of life, the Ketovore/Carnivore way. We eat very few vegetables and are the healthier for it! No longer bloated or other issues that even keto didn't seem to eleviate. We do eat some veggies from time to time, that are low in anti-nutrients, like green beans and asparagus. We also do not eat many nuts now due to inflamatory issues, which means a few of my earlier bread recipes no longer work for us. I am leaving them on the site because many love them and they do work for them. My kids were really missing bread and sandwhiches, especially for the days we were in town and they needed easy lunches.
So, of course I was on the hunt for a bread that mimiced white bread. We tried "wonder bread chaffles" and those worked fairly well. We tried oopsie bread, which we didn't care for and seemed to crumble easy. I stumbled upon a couple bloggers with egg white bread recipes and they worked pretty good but with egg prices through the roof at $5/dozen for cheap store bought eggs having one loaf of bread requiring nearly a dozen egg whites didn't seem like it was healthy for my pocketbook. Then others use egg white protein powder which turns out more like styrofoam and is expensive as well. I sought out to create my own recipe that was budget friendly, not difficult to make and that my kids would like. It took many trials and tweaks but I got it to where we all like it. It doesn't always turn out pretty and the mixture is tempermental but it works and that is what matters. I found the way to combine egg whites from eggs, cartoned eggs whites, and egg white powder and this makes it pretty easy on the pocketbook. I hope you will like it too.

You will need:
200G(approx 5 eggs)Egg whites from shelled eggs, reserve 3 egg yolks
200G Carton egg whites
65g(approx 5tbsp)Allulose
30G(approx 3tbsp)Gelatin
5g(approx 1tsp)Salt
8g(approx 1 1/2tsp)Cream of tartar
58g Egg white protein powder
3 reserved egg yolks
Chill mixing bowl for a few minutes before mixing so the gelatin doesn't activate right away.
Measure egg whites(both egg and cartoned)on a scale.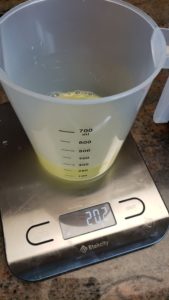 Add egg whites(both egg ones and cartoned) to bowl, start mixing and add above ingredients.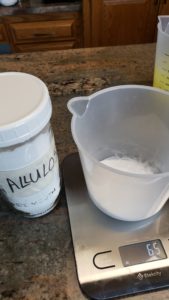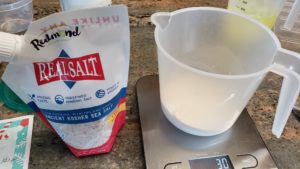 With stand mixer or hand mixer whip until stiff peaks, about 5-8 minutes.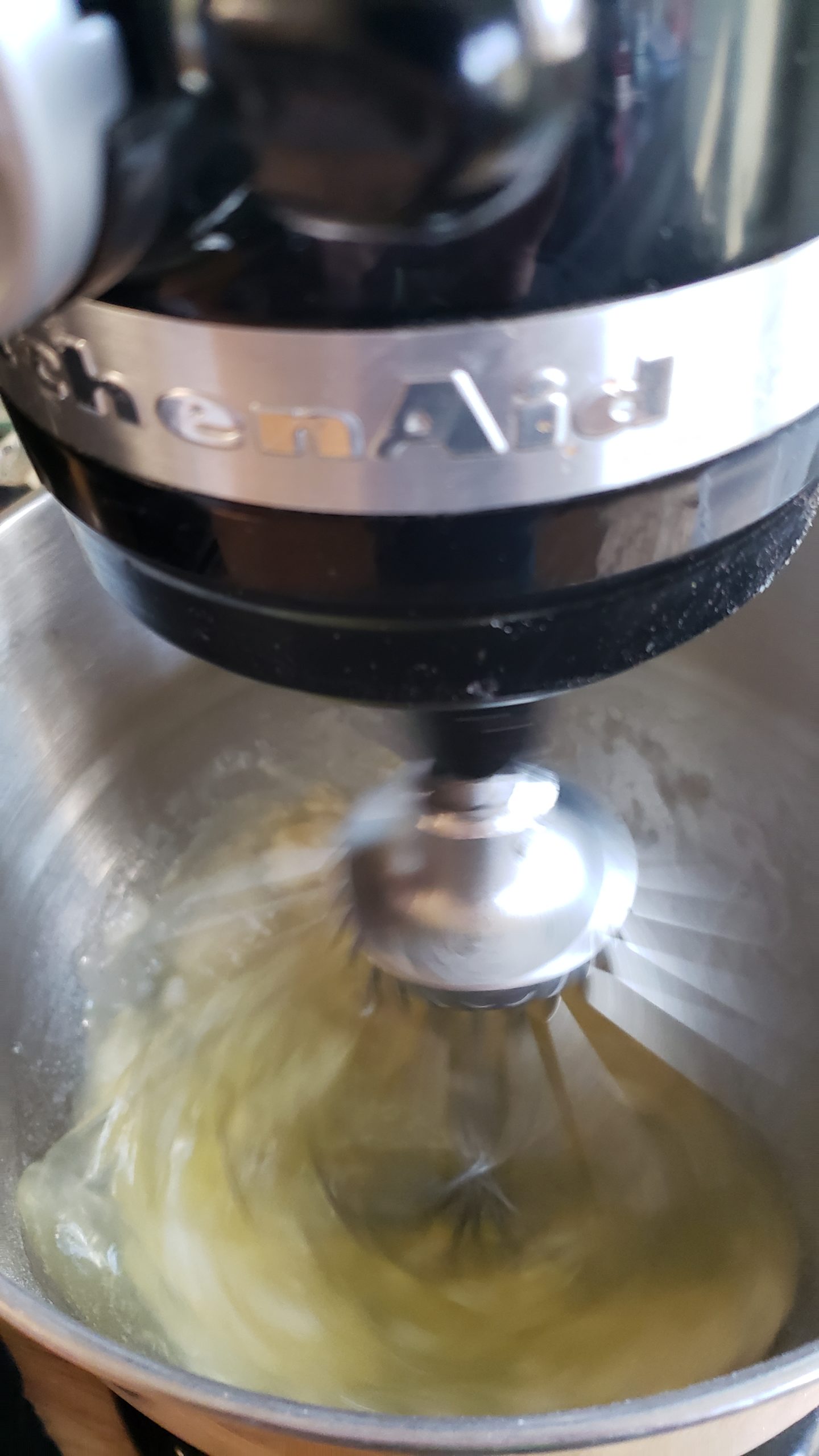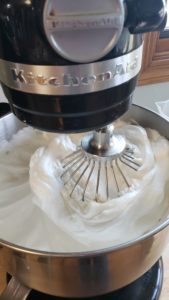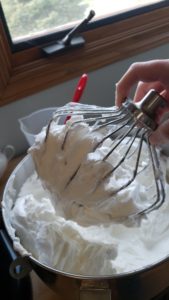 Slow mixer to a low level and slowly add in egg white protein powder, mix only for a short time then finish incorporating with a rubber spatula. Can also just mix it with the spatula, which is my preference. You don't want to over mix it with the electric mixer because it will cause like a memory foam texture. Gently fold in 3 egg yolks and gently fully mix.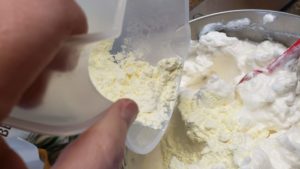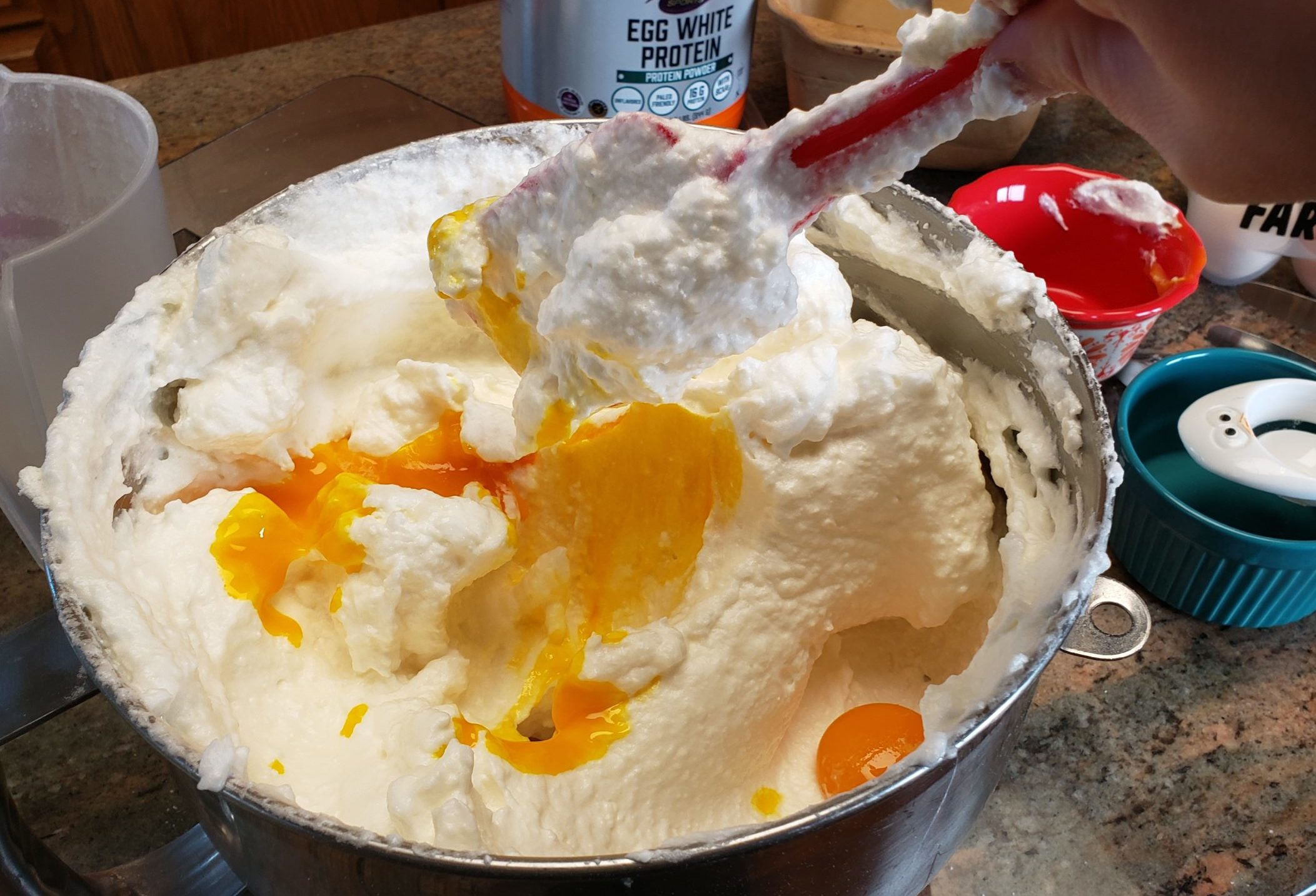 Put in a prepared bread pan(either with parchment paper or sprayed with avocado oil) score down the middle of the top and bake at 325F for 37-45ish minutes.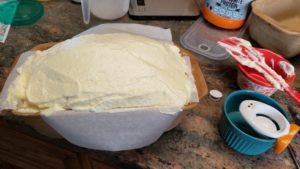 It should be brown and firm. Try not to open the over door if you can help it other than checking the at the end. Turn the oven off and leave bread to cool in oven for about 20ish min before moving. Let cool completely before removing from pan.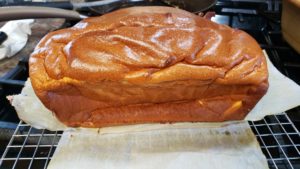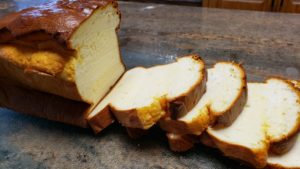 Watch the full video from start to finish right on my YouTube channel. Recipe starts about 18 minutes in.